Our Mission and History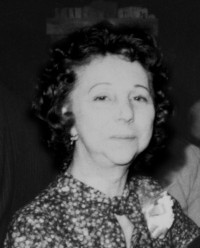 The AHRC, Association for the Help of Retarded Children, was founded in 1949 by a group of concerned parents in New York City who had no educational and social alternatives for their mentally retarded children. Sullivan County was one of the first four chapters formed, along with Westchester, Long Island and New York City. Ruth Bennett, a strong and inspirational woman, was our chapter's founder.
A revolutionary premise back in 1949 drove the AHRC at both state and local levels: "Retarded children can be helped." A two-step plan backed it up: 1) Develop and operate prototype programs and 2) Partner with government and public agencies to recreate those programs in the public sector. This plan still applies today, and New York State Arc is the largest and best organized advocates for the disabled in the nation.
Today, the children have grown up, and the name has been altered to Arc. The "children" are now "citizens" and as the term "retarded" falls out of favor in a world of political correctness, Arc has come to stand for different things – ADVOCACY – RESPECT – CARING or any other number of acronyms.
SullivanArc's mission is to enable persons of all ages with disabilities to live as contributing, valued members of the community by promoting: Inclusion, Independence, Individualization, Productivity and Self-Determination.
In addition to our mission, all SullivanArc staff adhere to a code of core values. Using them as a guide, SullivanArc strives to make a difference every day.